Canada's new food guidelines have now come into reality, emphasizing eating well to live healthily. A dietician has created a new guideline and elaborated its importance to every family in Canada.
In the snapshot of this food guide, a quality outline of how they should consume food is emphasized using modern pictures of foods and healthy food preparation in different ways like cooking on solar ovens, roasting, or baking at home.
After several months of preparation on this crucial document from the government, Ginette Petitpas Taylor, Canada's Minister of Health, revealed the latest food guide to the public during a press conference held in Montreal.
In addition, this updated food guide provides a broader scope compared to its old version. One of its new features is its online availability of resources, including videos, sumptuous recipes, and practical advice. Below are the contents of the latest food guide that everyone needs to know:
Canada's Recommendation: Latest Food Guidelines on Eating Healthy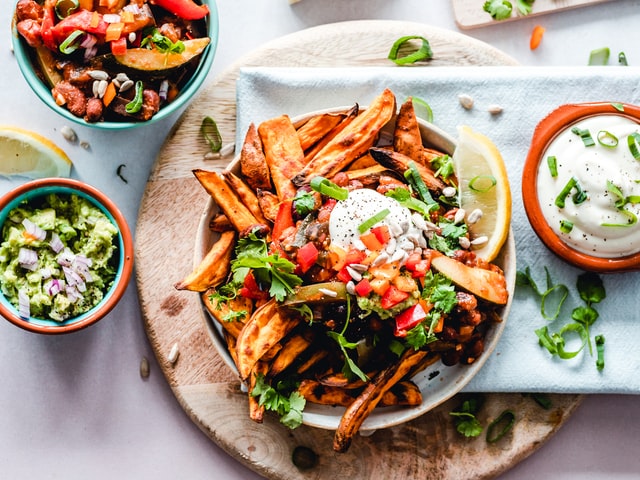 The front portion of the document:
Consume vegetables and fruits; preferably half of your plate
Add foods rich in protein; preferably a quarter of it
Select food with carbohydrates like whole-grain; preferably a quarter of your plate
Always choose water as your drink
The back portion of the document:
This part of the document is all about making the right food choice. It is a reminder for Canadians that it is best to prepare or cook their food often, have their meals with families or friends, be cautious with their eating practices, and always enjoy their food. In addition, the document also includes food marketing awareness to control the consumption of foods rich in saturated fat, sugars, and sodium and to utilize food labels.
The Process of Making the New Food Guidelines
The new guideline is a two document for consumers, which was referenced from good resources. This document is from info-packed and thorough evidence-based reviews, which can also be accessed online. Health Canada has investigated systematic reviews (around 100) about different food topics and excluded the reports from industry commissioned to avoid conflict of interest.
The circulated speculation that commodity groups, lobbying boards, and food companies will have their share of voice to the new food guide was all baseless. Moreover, the new guide is established according to the most updated evidence on nutrition and not the opinions of different industries. And it is definitely an advantage for Canadians.
What Are the Updates?
Here are the notable changes on the new food guidelines:
Highlighting Plant-based Proteins
This guide highlights the other plant-based protein sources, and some examples are lentils, beans, and nuts. Plant-based protein is an alternative source, apart from consuming animal-based proteins like meat, milk, and poultry (these are still included in the guide but in a lowered capacity).
Choosing Whole Grains
Whole and refined grains are both grain products, but the new guide only highlighted whole grain. The emphasis of having one-quarter of whole grain in your plate will have some drawbacks from industries that sell or commercialize refined grain items such as pasta, cereals, rice, and white bread). Also from supporters who stand that consumption of low-carb and grain-free diets are preferred healthy diets.
Limit Your Sugar Intake
Furthermore, limiting sugar intake is another crucial point in the document. The primary source of sugar in Canadians is sugary beverages such as fizzy drinks or soda. Sweetened milk, juices, and pop are unhighlighted, while plant-based drinks, milk, water, tea, and coffee are recommended. For sure, soda and juices companies will not be happy about it. In addition, alcoholic beverages are not encouraged due to their relation to having liver disease and other forms of cancer.
According to statistics, 80% of Canadians know about the government's food guidelines, and more women are aware of its content than men.
Conclusion
The information above is a lot to take, especially for those not keen on shifting into a healthy diet. But to simplify things, the only instruction you must know is the first portion of the document, which emphasizes whole grains, fruits and vegetables, and proteins. According to a research group, this approach is easier to understand than giving daily serving numbers and sizes.